Stores
Antares Venezia jewels around the world
From Venice's Palazzo Grassi to New York's Art&Craft Museum; along the way, Paris' Galérie de l'Opéra and other prestigious stores from Sydney to Tokyo: displayed in many parts of the world, Antares Venezia's wearing sculptures immediately draw the attention of men and women at every latitude and longitude.
Even Elton John, on a visit to Capri, was caught on camera with a purchase of jewels designed by Fulvia Notari.
In the picture you can just see the Maratea necklace around his friend's neck. Elton John just purchased the necklace as a gift at the Raku Capri city centre boutique.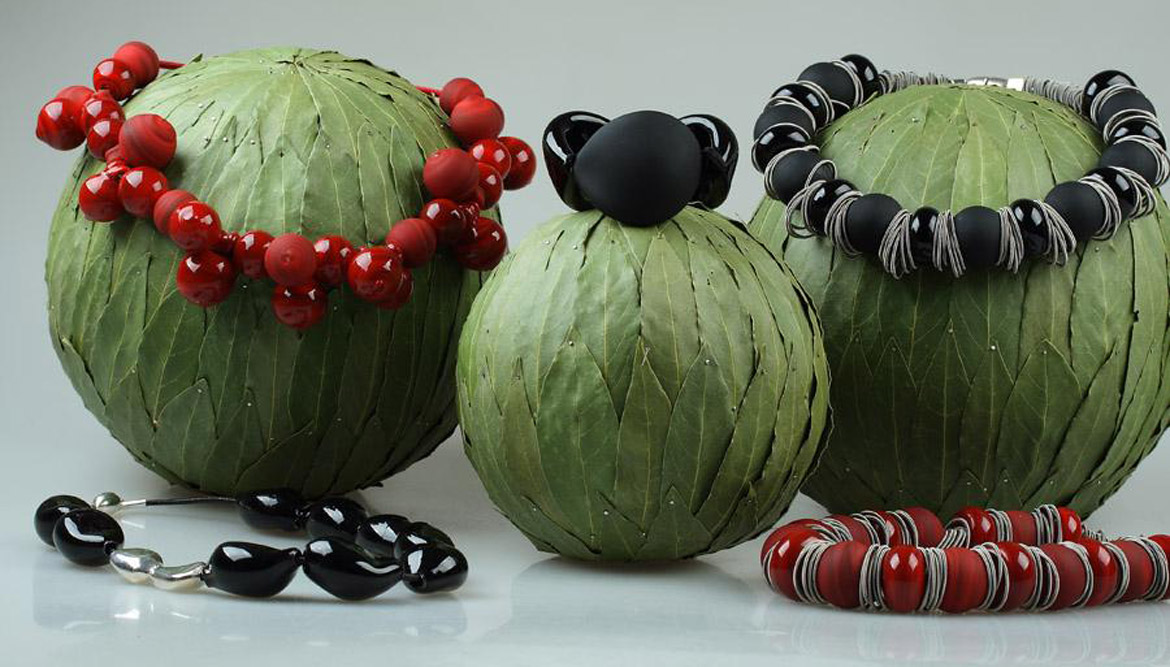 "I enjoy travelling. I've always been fascinated by the discovery of new lands. In Japan I began studying the art of presentation. Today it's an important aspect of how I merge art and designing. Whenever I draw inspiration from Japan I don't just think about paper sculptures and ikebanas. In fact, I relive that skill – refined throughout the centuries – of unveiling the essence and the soul of things, in an intimate and rarefied manner.
Japanese culture also expanded the horizons of my love for paper. The care I put into each presentation is a rite I love to repeat and renew – it's like a jewel ikebana.
f you have a shop or if you are a wholesale dealer and if do you are looking for new products?
With Antares Venice you will have a new successful business partner!
We are willing to expand our sales network with special conditions for new customers.
Want to know more?
Fill out the form you will be contacted ASAP and we'll give you all info you need: